DARZ's Data Centric Universe consists of the high-security data center as a base and the modular Data Centric Services provided within this environment. In this context, infrastructure, technology, know-how and partnerships form an innovation platform that enables partners and customers to generate real innovations for products and services. In this sense, we offer you an innovation platform-as-a-service.
Platform-as-a-Service enables you to develop databases and applications easily and to set them up quickly. PaaS platforms today offer a wide range of functionalities and users benefit from a faster go live of their products and services as well as shorter innovation cycles.
PaaS is becoming more attractive as a cloud model for enterprises because higher value services can be obtained as cloud services. PaaS offerings provide development tools, databases, runtime environments and technical frameworks that help build and run custom applications as services.
The main advantage of these types of cloud environments for developers is that they no longer have to take care of the entire infrastructure themselves. They no longer have to deal with the technical implementation of the services, because everything they need is available in the PaaS universe as a cloud service.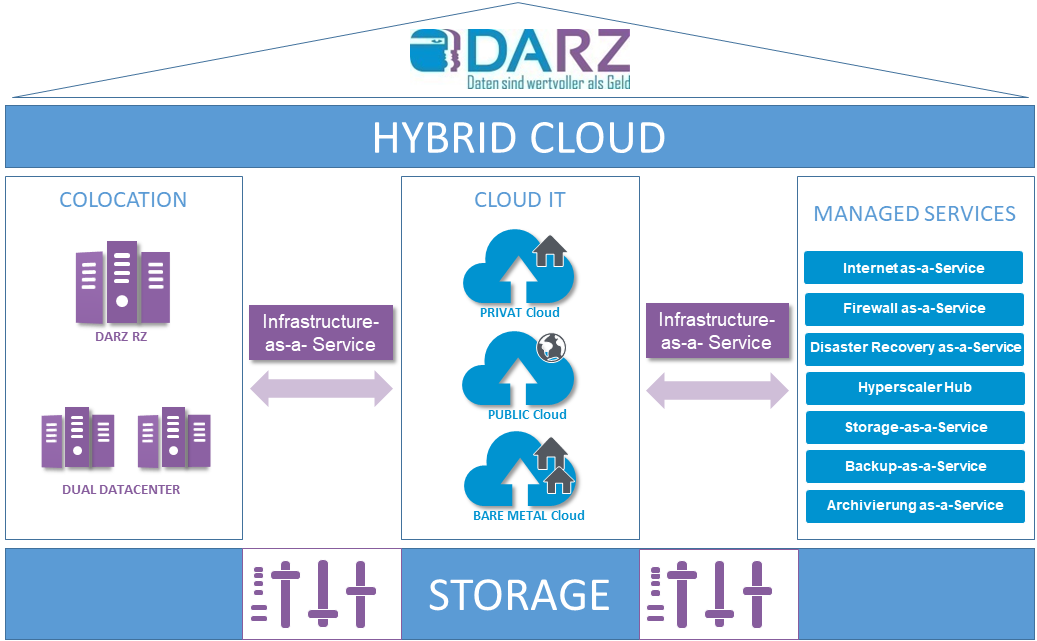 Have questions? Let's get in touch!
Contact our connectivity experts today. We'll be happy to discuss any of your specific business needs.
Get in Touch by phone +49 6151 8762 100 or email info@da-rz.de
Get in Touch