Proximity and distance characterize the relationship between Frankfurt and Darmstadt – DARZ customers benefit from both. The proximity to Frankfurt of just 30 km ensures fast data transmission via dedicated dark fiber connection to the data center operators Equinix, e-shelter, Interxion, Telehouse and Globalswitch. This also enables synchronous and asynchronous dual-datacenter scenarios to be implemented. On the other hand, the distance to Frankfurt is large enough to be able to realize disaster security according to BaFin, Basel III and Luxembourg Regulation and to be compliant. DARZ offers you the best of both worlds.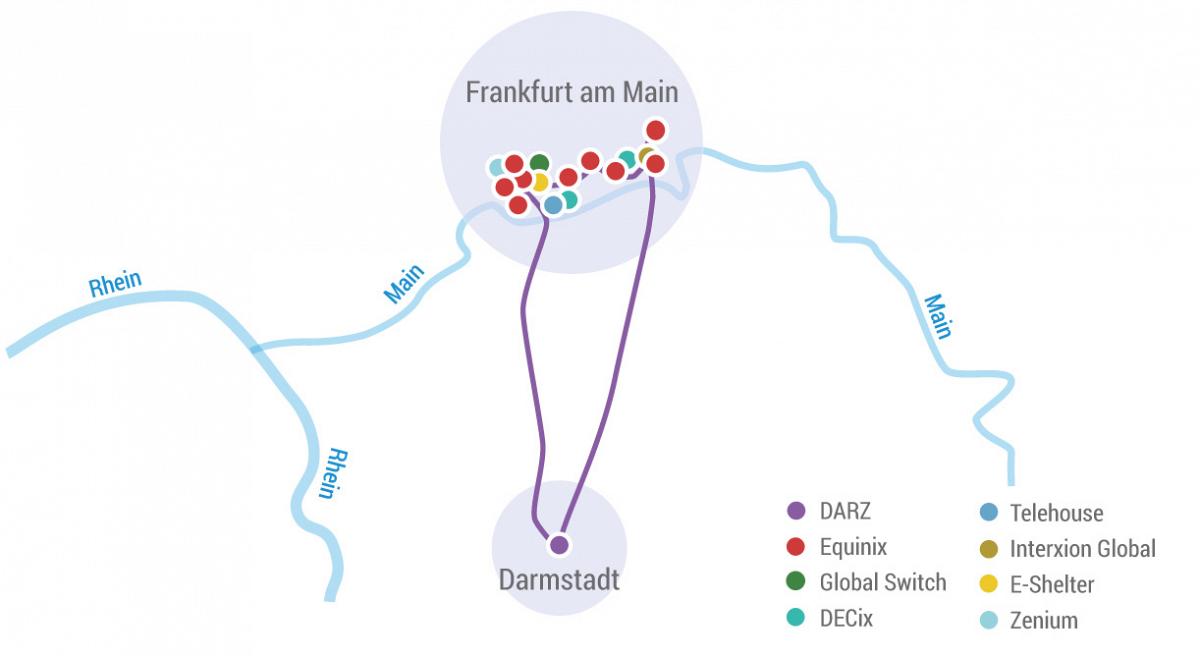 Server Housing in the Data Capital of Germany
Frankfurt is known in Germany and Europe as a central data hub. If you want to be in the data business, you need to be here and peer with the relevant players. Or you can opt for colocation at DARZ and be directly connected to all carriers, Internet service providers, content distribution networks and hyperscalers via the Darmstadt location. In this way, Darmstadt is and remains your Data Centric Universe and our data center your gateway to the world of data-driven innovation.
Have questions? Let's get in touch!
Contact our connectivity experts today. We'll be happy to discuss any of your specific business needs.
Get in Touch